2018 SEO Roundup: All the major developments that happened in the world of SEO over the past 12 months and how to prepare for the year ahead
---
Search engine algorithms change hundreds of times each year. Most of these changes are minute, won't affect your rankings, and therefore fly under the radar undetected. However, each year also brings larger updates with more impactful results. To ignore these more significant updates could lead to major issues for your site in the SERPS. It is therefore essential to stay aware of critical algorithm changes and SEO trends, in order to ensure your site is consistently optimized accordingly.
2018 saw some of the most notable changes in years. The following article sums up 2018's top updates and SEO developments.
Google's algorithm updates
March 7, 2018: Google's "Brackets" Core Update
This Google "core" update from early March was the first major update of the year and focused largely on content quality. The March 7 "Brackets" update benefited pages that were previously under-rewarded, and also lead to changes in which sites are displayed in rich snippets. Rich snippets have a much higher click-through rate, so these positions are highly coveted within the SERPS.
In order to succeed within this update, sites are encouraged to focus on killer content that will attract links from well-known sites, and drive forward with large, positive content changes in order to bounce back. Overcoming any negative effects won't happen overnight, which is why the sooner and the more potent your positive content changes are, the better. 
March 26, 2018– Google's Mobile-First Index
After over a year of testing, Google launched its "mobile-first index." This means that Google now uses the mobile version of a site's content for crawling, indexing, and ranking. It's therefore extremely important for brands to prioritize responsive web design. Ensure your website is just as functional on mobile as it is on a desktop, and work to optimize page load time, design, and navigation. If your mobile site isn't operating efficiently, you'll struggle in the rankings. 
July 9, 2018– Google's Mobile Speed Update 
The mobile speed update made page speed a ranking factor for mobile searches. This update only affected "the pages that deliver the slowest experience to users and will only affect a small percentage of queries." Google encouraged sites to focus on the performance of their sites and its effects on user experience and to continue to work to improve their UX metrics.
July 24, 2018—Google's Chrome Security Update
In this update, Chrome 68 started labeling sites that aren't HTTPS as "not secure." Plain HTTP sites aren't encrypted, which means that others on the network can potentially view your private information. HTTPS sites (which stands for Hyper Text Transfer Protocol Secure) are encrypted, so all details— passwords, credit cards, etc— will be kept private. Obviously, in order to avoid penalties under this update, it's essential for sites to obtain their SSL certificate so that their site can read HTTPS.

August 1, 2018– Google's "Medic" Core Update
This early August update was reportedly one of the largest updates in Google's history, altering both the organic and local ranking algorithms. Though only a small percentage of sites saw changes, those that did were strongly affected. The sites that were most affected fell under the YMYL (Your Money Your Life) categories, and in particular, sites focusing on diet and nutrition.
Sites that were the most penalized are those that have issues of trustworthiness. This means sites with content by authors with negative reputations, sites publishing unreliable information (especially those writing on health issues without scientific backing), sites that are focused solely on selling a specific product, and sites that have a lack of a reputation. In order to thrive within this update, Google suggests focusing on creating strong, reliable content. Sites are advised to focus on their E-A-T, or their Expertise, Authoritativeness, and Trustworthiness.

General SEO updates to take away from 2018
Optimize your SEO for voice searches
These days, with the use of voice applications such as Siri and Alexa, and smart devices such as Google Home and Amazon Echo, voice searching is growing in popularity. For businesses, this means it's imperative to focus on SEO strategies that include the use of long-tail keywords in everyday syntax. 
Provide instant answers to search questions within your content
Continuing on from the above, the increase in voice searches means it's important to make it simple for voice applications to find answers in a timely manner. Siri and Alexa must locate and scan information in order to relay it back to the user. If you make your information, or answers, easily accessible, you will perform better in the voice searches. 
Focus on relevance
It's more difficult than ever to convince Google you have good content if you actually don't.  Relevant content is vital for your rankings, and this means creating comprehensive content that fulfils the expectations of users. 
Work on your EAT
Once again, content is king, and search engines place incredible importance on a site's EAT factor, or its Expertise, Authoritativeness, and Trustworthiness. Forget content for the sake of content— show your knowledge through purposeful content that is helpful to users. Say goodbye to the fluff, and instead create thoughtful, science-backed content that will help establish your credibility— and, in turn, your ranking in the SERPS.
There's a need for speed
The luxury of high-speed internet and general overstimulation have made users impatient, so a speedy website is crucial. Visitors to your site will lose interest if they have to deal with slow loading pages. Speed remains the main factor in user experience, and user experience is one of the most important elements of SEO. Test your speeds, evaluate your site, and ensure your pages are optimized to ensure the quickest loading possible. 
How did your website perform in 2018? Did you benefit from the SEO updates, or were you penalized? One thing's for sure—there's usually always room for improvement, and the team at Adlibweb would love to help you succeed in the digital marketing arena. We'd love to hear from you and discuss just how we can assist your brand in reaching new heights. Get in touch today!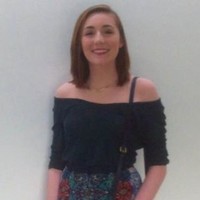 Ellan Dineen is the Marketing Associate at 
Design Wizard
. When she's not hard at work in the Marketing Department, Ellan can be found en route to foreign lands with a book in her hand and a podcast in her ear. With a Master's in English and Diploma in
Social Media Marketing
, she knows the importance of staying up-to-date with the industry's latest trends and insights and is keen to pass these tips on to her readers.
---